Gratis verzenden vanaf €75
Inloggen
Als u een account bij ons heeft, meld u dan aan.
Dont have an account? Registreren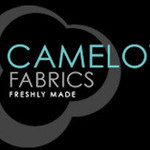 Camelot Fabrics
Camelot Fabrics, Québec Canada, voorheen bekend onder de namen Eugene Textiles en Camelot cotton. Camelot Fabrics komt ver verfrissende en exclusieve designs en producten.
Camelot Fabrics,

Alle stoffen komen van de rol en worden verkocht per meter, halve meter of fat quater.
Goede kwaliteit 100% katoen. 

Bestellingen vanaf €50,00 (binnen Nederland) en €100,00 (worldwide) worden gratis verzonden.